What We Do
Curious how you can lower your energy bills, save money, without emptying your bank account? Maybe you're in need of a professional roofing company in Denver, CO?  If you're confused over what types of home improvements would actually make financial sense and lower your bills, look no further than Sustainable Improvements. Our purpose as Denver's premiere energy efficiency company is to answer those questions for homeowners and be the best possible solution you are looking for in an expert HVAC company in Denver, CO.
Step One: Analyze
Our certified building performance analysts provide a thorough home energy audit. Because each home is unique, we utilize the most innovative software approved by Xcel Energy that formulates a unique report given your home's characteristics, energy usage, family and household size and habits, and just as importantly, the current physical aspects of the home. Contact us today and get a free estimate from your professional energy audit company in Denver, CO.
---
Step Two: Recommend
Based on the results of that review or audit, we present several affordable options to lower your energy bill, while improving the comfort of your home and saving energy. Depending on the home, the solution could be installing insulation in the basement, installing solar window film or replacing the windows, tankless water heaters, photovoltaic solar systems. Contact your professional HVAC company in Denver, CO for a free estimate.
---
Step Three: Upgrade
Sustainable Improvements then oversees all the improvements, making sure that they are done with the highest professionalism, by experienced workers using the best products. All contractors are Xcel house energy audit approved vendors, are insured, licensed, and the very best in the community at what they do. Not only that, we are also your expert roofing company in Denver, CO and can improve your home from the top down.
---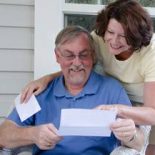 Step Four: Finalize and Secure
Finally, but most importantly, we ensure that the work was done as promised, and will fix it at no charge if it wasn't. We then handle all the paperwork to ensure that you receive all the tax credits and rebates that are available – federal, state and local!